Categories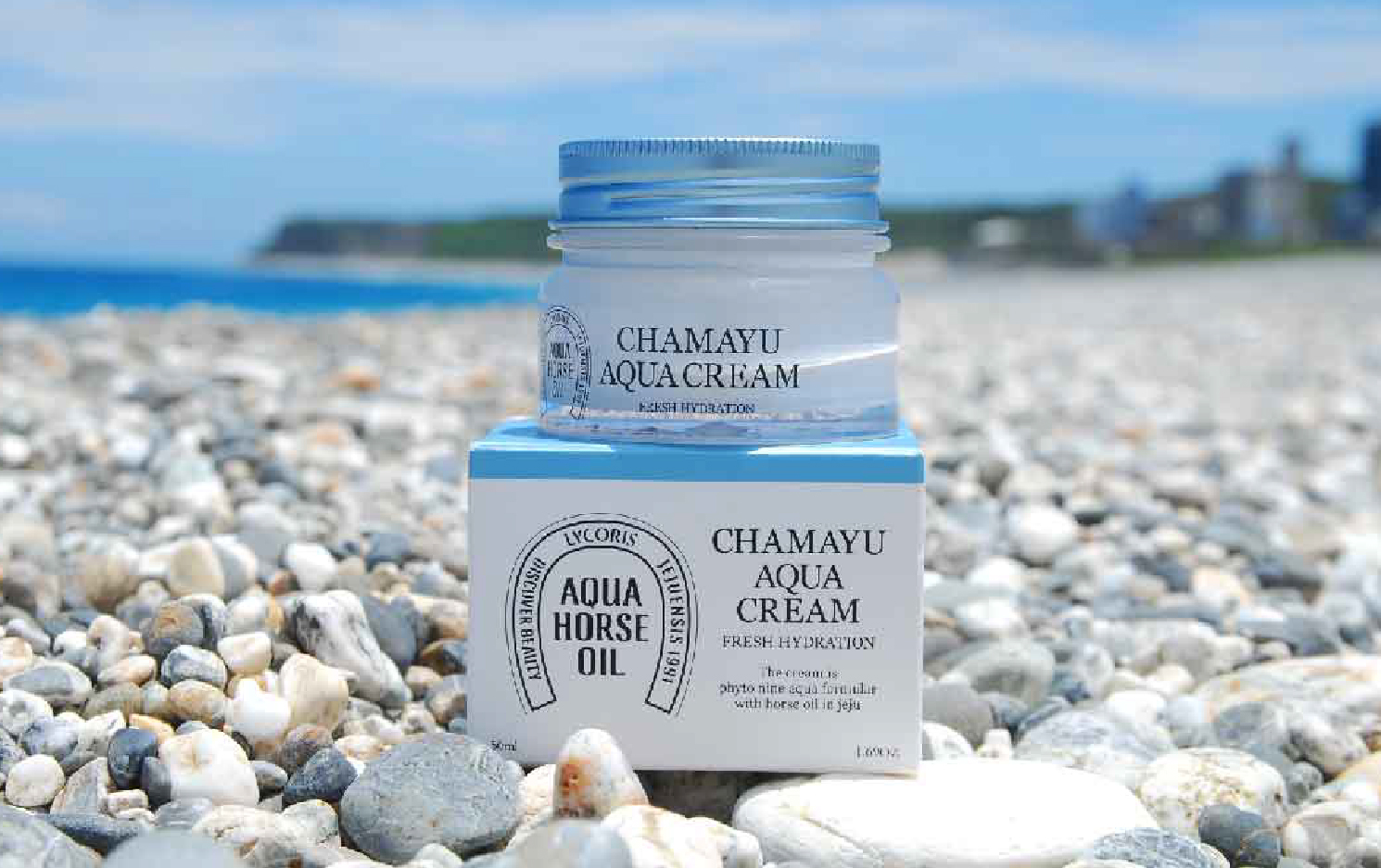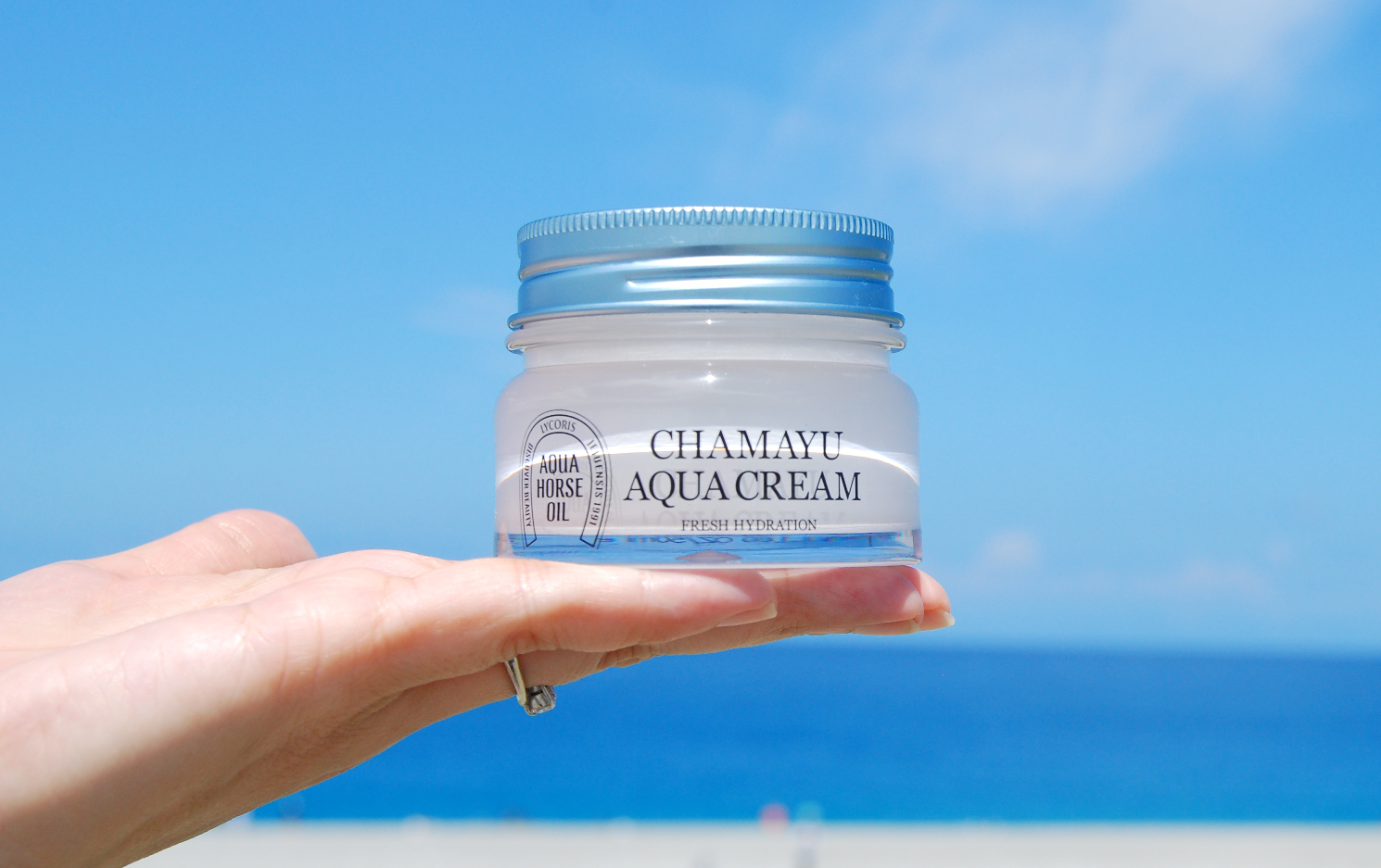 AQUA Horse Oil Chamayu Moisturizing Cream 50ml
Price NT$ 1280
LYCORIS AQUA Horse Oil Chamayu Moisturizing Cream
The refreshing version of LYCORIS AQUA Chamayu Moisturizing Cream contains a newly upgraded hydrating formula of Jeju Horse Oil and 9 kinds of plant extracts which provide provide fresh hydration without stickeness. It helps to soothe your skin and keep your face moisturized all day long.


Volume

: 50ml
Suitable for all skin type, especially oily and combination skin
Skin Effect

: Moisturizing,Refreshing, Soothing, Calming


✔
Pure Natural Horse Oil
✔
Natural Plant Extract
✔
New upgraded moisturizing formula
✔
Refreshing and non- sticky
✔
Soothes and calms the skin even after sun exposure


Newly upgradedAQUA Chamayu Moisturizing Cream with moisturizing formula. Contains horse oil from Jeju Island and 9 kinds of plant extracts. Horse oil has high skin affinity and good penetration. It can quickly absorb by the body and has a long-lasting moisturizing power. It moisturizes the skin from the inside and out and maintains healthy skin; Herbal plant extracts can moisturize, revitalize and soothe the skin, and restore its natural radiance.
The texture of the moisturizing cream is refreshing and non- sticky. It can effectively soothe and condition the skin, maintain long lasting moisturizing, save the fragile skin after sun exposure, and solve the skin troubles.


Main Ingredients
Pure Natural Horse Oil & Natura Plant Extract
How to use
After your daily routine ( cleansing, toner and essence) in the morning and evening, take an appropriate amount and gently massage on the face and neck until fully absorb.


Storage
Store in a cool place indoors, avoid direct sunlight.
Matching Products
▶Apply Lycoris Horse Oil Moisturizing & Whitening Mask 2-3times a week to enhance moisturization.
▶After applying the mask, use your usual skin care products and finally apply AQUA Chamayu Moisturizing Cream to lock the skin moisture and maintains long-lasting moisturizing