Categories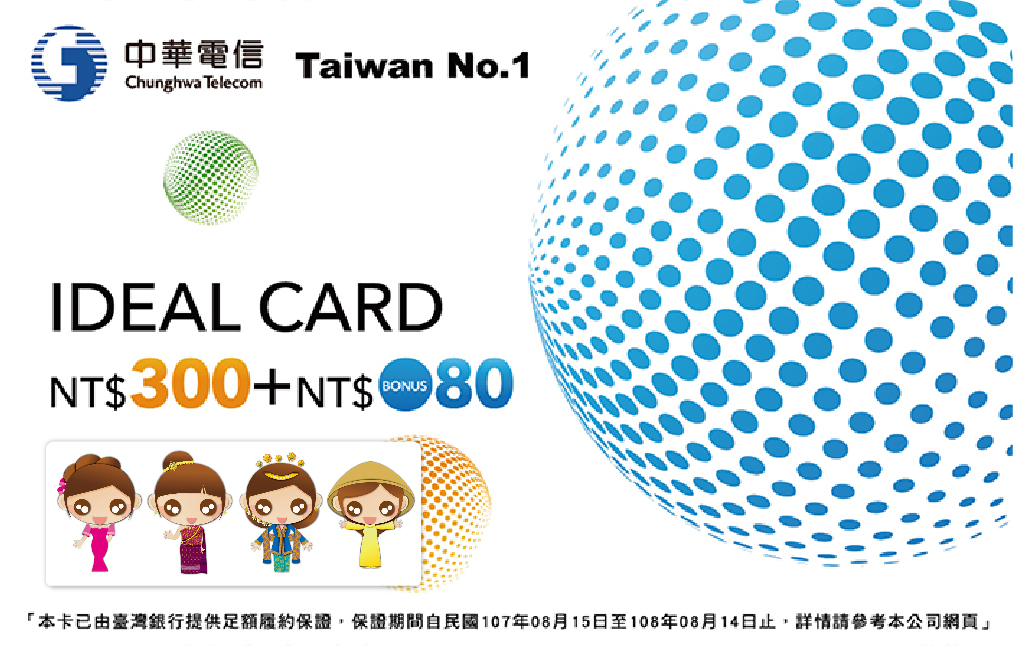 CHUNGHWA REGULAR LOAD
Price NT$ 290 NT$ 300
| | |
| --- | --- |
| 1Pcs. | NT$ 290 |
| 5Pcs. | NT$ 285 |
| 10Pcs. | NT$ 280 |
PRODUCT DETAILS
1. 300+80NT Worth of Calls & Text Messages (Both 3G ,4G)
2. After you recharge, the main and second account will be separated.
3. Main account (300) will be used first before you can use the second account (80).
4. Validity is 180 days , but if you recharge before its expiration date, the validity will be extended.
5. Second Account (80) can only be use for call and text messages only.
HOW TO RECHARGE
1. Dial 928 press call
2. Follow the voice prompt, enter the 14 pin number then press #
3. Press 1 to confirm.
Shortcut: Enter *101*2*PIN# press call